If you are looking for a couples (or friends) getaway with a hot tub, it's safe to say that you've come to the right place. 
Whilst relaxing in our hot tub, you'll be spoiled with the beautiful views of the surrounding Stellenbosch mountains and rolling hills, whilst sipping on a nice Chardonnay produced right her on Louisvale Wine Farm. 
As sunset approaches you'll find yourself listening to the crackling of timber in the oven, and mesmerised by the yellow and orange colours lighting up the mountains and hills with the sunset. Sitting a little longer, you'll find yourself star gazing at the milky way rolling  by as the night passes through…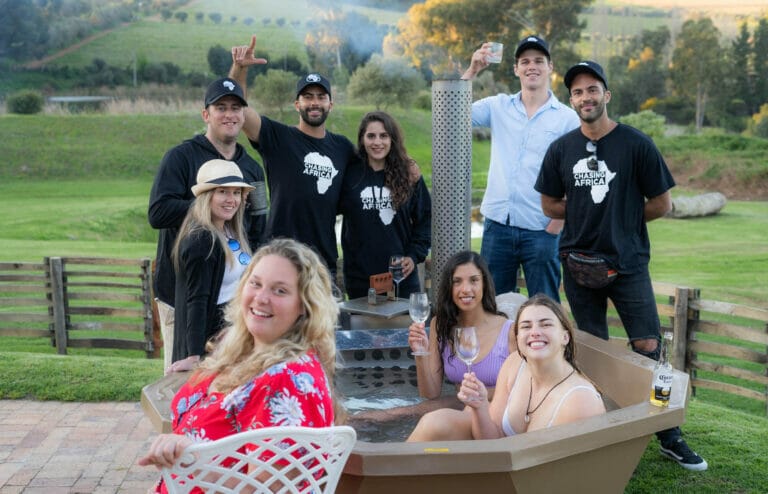 I guess you could say that being an accommodation with a wood fired hot tub in the beautiful Stellenbosch, and offering a (pretty luxurious) log cabin experience along with it, could classify The Log Cabin lodge as a pretty unique experience. 
And if the hot tub gets TOO HOT, you'll always have the option to cool down in our swimming pool which accompanies it.